8 Killer Google Ads Tools – 2023 Edition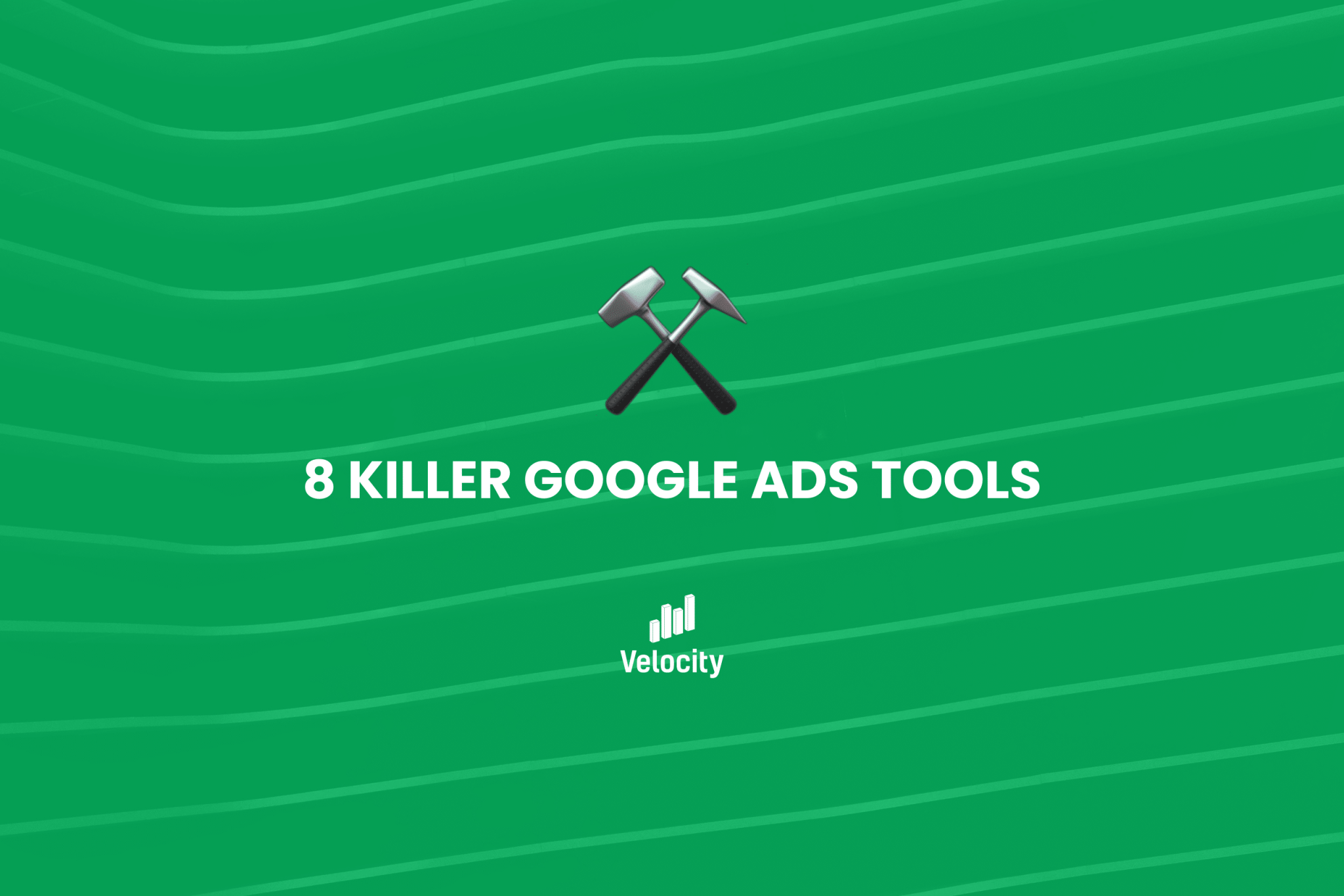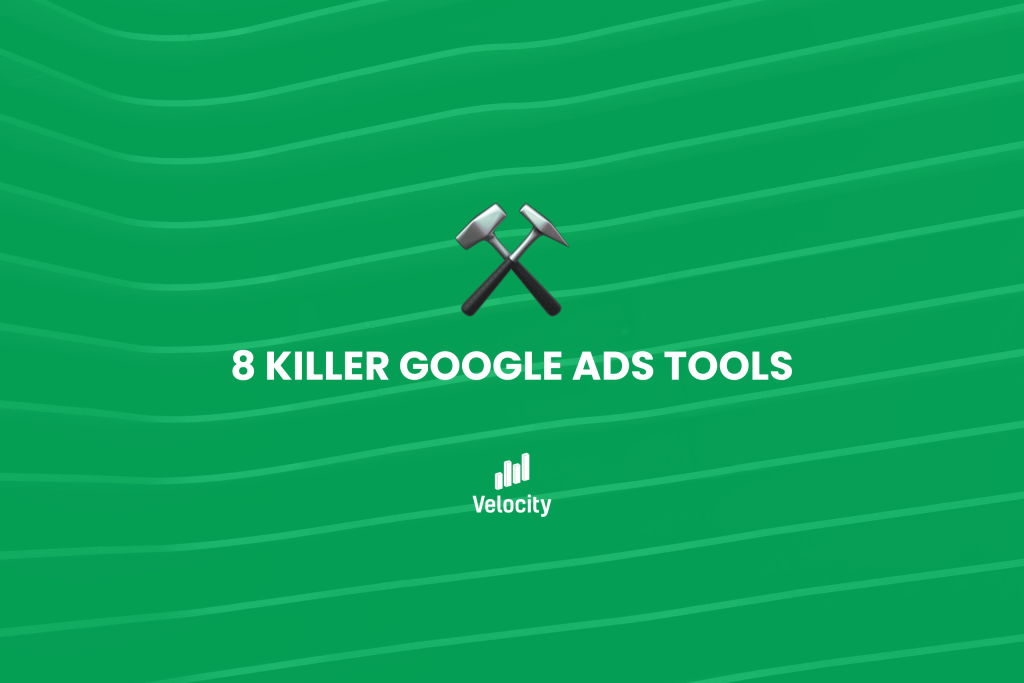 Google Ads is one of the most-effective channels for businesses looking to generate leads and grow sales. With precise targeting and low barriers to entry for advertisers with smaller budgets, it's no wonder that search advertising continues to grow in popularity year-on-year.
But with constantly changing trends in the Google Ads interface, and Google algorithms still a black-box to anyone outside of their engineering department, it can be difficult to stay on top of your ad accounts, especially if you don't have a dedicated SEM marketer on-staff or an agency to help you with campaign optimization.
To help you out, we're taking a look at nine of the best Google Ads tools available in 2023. These range from user-friendly keyword generators to powerful bidding automation and optimization platforms, we've tested each tool thoroughly and listed them here in no particular order. Whether you're new to Google Ads or a seasoned pro, these Google Ads fit many use-cases to improve your paid search performance and make your life much easier!
Billed as "The smarter way to manage Google Ads" – this is a product that lives up to it's promise. Opteo is a Google Ads optimization tool designed to help advertisers improve their campaigns and boost their ROI. It automates the manual task of analyzing and optimizing accounts, helping to maximize performance while also reducing time spent managing campaigns.
Opteo's AI-driven insights provide deep analysis of account performance, including recommendations for improving ad quality score, adding keywords from search terms, increasing conversion rates, and identifying tactical optimization opportunities.
The tool uses machine learning to analyze data and generate insights that are tailored to an individual user's objectives and goals. Opteo acts as an extra set of eyes on your account – making sure that crucial ongoing optimization tasks aren't missed.
Why we love Opteo:
Beautiful automated reports that wow clients
Super simple UX
SEMrush is a powerful digital marketing tool that offers deep data sets and analysis tools to help accelerate keyword and competitive ad research – essential components of any successful Google Ads campaign.
With SEMrush, users can identify keyword gap analysis – comparing domains to see where keyword overlap is, you can also analyze competitors' PPC keyword portfolios and ad copy – allowing you to reverse-engineer their strategies and leverage competitors work to get results faster.
PPC is just one use-case for SEMrush, the tool also offers SEO and social media tools that you can use to inform your paid search strategy.
Why we love SEMrush:
Deep data sets
Ability to analyze competitor PPC strategies
SpyFu is another of our favorite keyword research tools. It's very similar to SEMrush in that it has provides advertisers with invaluable insights into their competitors' Google Ads campaigns.
With SpyFu, marketers can track their competitors' keywords, bids, and budget to gain valuable insight into what ad copy and keywords that they are running. One caveat for SpyFu and SEMrush – you should always take the data generated by these keyword research tools with a pinch of salt – there's no guarantee that they are profitable keywords, instead we like to use these tools to analyze competitors ad copy – looking at what benefits, offers and headlines they are using.
Why we love SpyFu
Affordable pricing
In-depth competitor analysis
Google Ads Editor is a powerful desktop tool that allows you to manage your Google Ads campaigns with ease. It provides a number of features and tools to help you create, organize, and optimize your campaigns.
The editor gives you the ability to make bulk changes, easily compare performance data between campaigns, and quickly access advanced settings like bid modifiers or ad extensions. It even works offline, so if you're on a flight without WiFi (who is these days!?) you can continue client work without interruption.
You can import files in CSV format from spreadsheets or simply copy and paste bulk changes into the editor – it's an essential tool that we can't imagine working without.
Why we love Google Ads Editor
Bulk editing tools for quicker campaign builds
All-in-one tool
Optmyzr is a powerful Google Ads optimization tool created to help marketers maximize their PPC performance. With Optmyzr, users can take advantage of helpful features such as automated rules and scripts, keyword analysis, bid management tools, detailed reporting and more.
With Optmyzr's automated rules and scripts, users are able to quickly implement changes to their campaigns and stay on top of accounts with performance notifications.
It's an ideal tool for an agency managing a large number of accounts – enabling teams to focus on higher-level strategy while automating advertising budgets, responsive search ad creation and more. One killer feature is its suite of reporting tools that allow marketers to automate and custom reports that delight clients.
Why we love Optymyzr
Extensible API for building custom solutions
Automated PPC optimizations and recommendations
Powerful, automated reporting tools
Google Sheets/Microsoft Excel
While by no means the most exciting tools, a good old spreadsheet is an essential tool for organizing, and analyzing data from Google Ads campaigns.
Google Sheets and Microsoft Excel are two of the most popular spreadsheet tools used for analyzing data. You can easily import data into Google Sheets, or automate data using a Google Sheets integration, or even use a tool like Zapier to pull info in faster.
While other tools are easier to use, nothing offers the data-wrangling flexibility of a spreadsheet – allowing you to quickly create graphs, charts, and pivot tables to slice and dice their data.
Why we love Google Sheets/Microsoft Excel
Unparalleled flexibility
Powerful charting ability
Integrates with a variety of other tools for data piping and analysis
Adalysis is a powerful Google Ads optimization tool that helps marketers maximize their PPC performance. With Adalysis, users are able to access features such as automated rules, keyword analysis, bid optimization tools, detailed reporting and more.
Adalysis provides an intuitive dashboard that allows you to quickly identify opportunities for improvement across campaigns. Its automated rules allow you to easily implement changes and stay on top of account performance with notifications. Its comprehensive suite of reporting tools even allow you to automatically generate custom reports for clients.
Why we love Adalysis:
Intuitive dashboard for easy campaign management
Powerful rule creation for optimizing around custom thresholds
A relative newcomer, Hippoc is an AI tool for designing high-performing ad creative (it's 2023 – of course our list wouldn't be complete without some mention of AI!).
Hippoc is an interesting one – it uses a neuroscience-trained algorithm to predict image and video ads efficacy and impact before going live.
While this isn't a tool purely for Google ADs, the use-case here is for optimizing Google Display Ads – this tool allows you to predict how they'll resonate with your audience, before spending a single cent. Pretty nifty if you ask us.
Why we love Hippoc:
Accelerate ad creative testing process
Enables more efficient ad spend on the Google Display Network and YouTube
Conclusion
Whether it's developing a better bidding strategy, finding seed keywords or custom reporting – the above tools can help you realize a better return on investment for your Google Ads campaigns. Depending on your business profile, some might more sense than others.
For example – agencies might be get more usage from monitoring and management platforms to stay on top of many accounts, while smaller or in-house marketers might just need competitive research tools to kickstart campaign ideation.
That being said, none of the 3rd party tools listed above are essential – and you can get fantastic results by using Google's native tools, which are incredibly user-friendly.
---